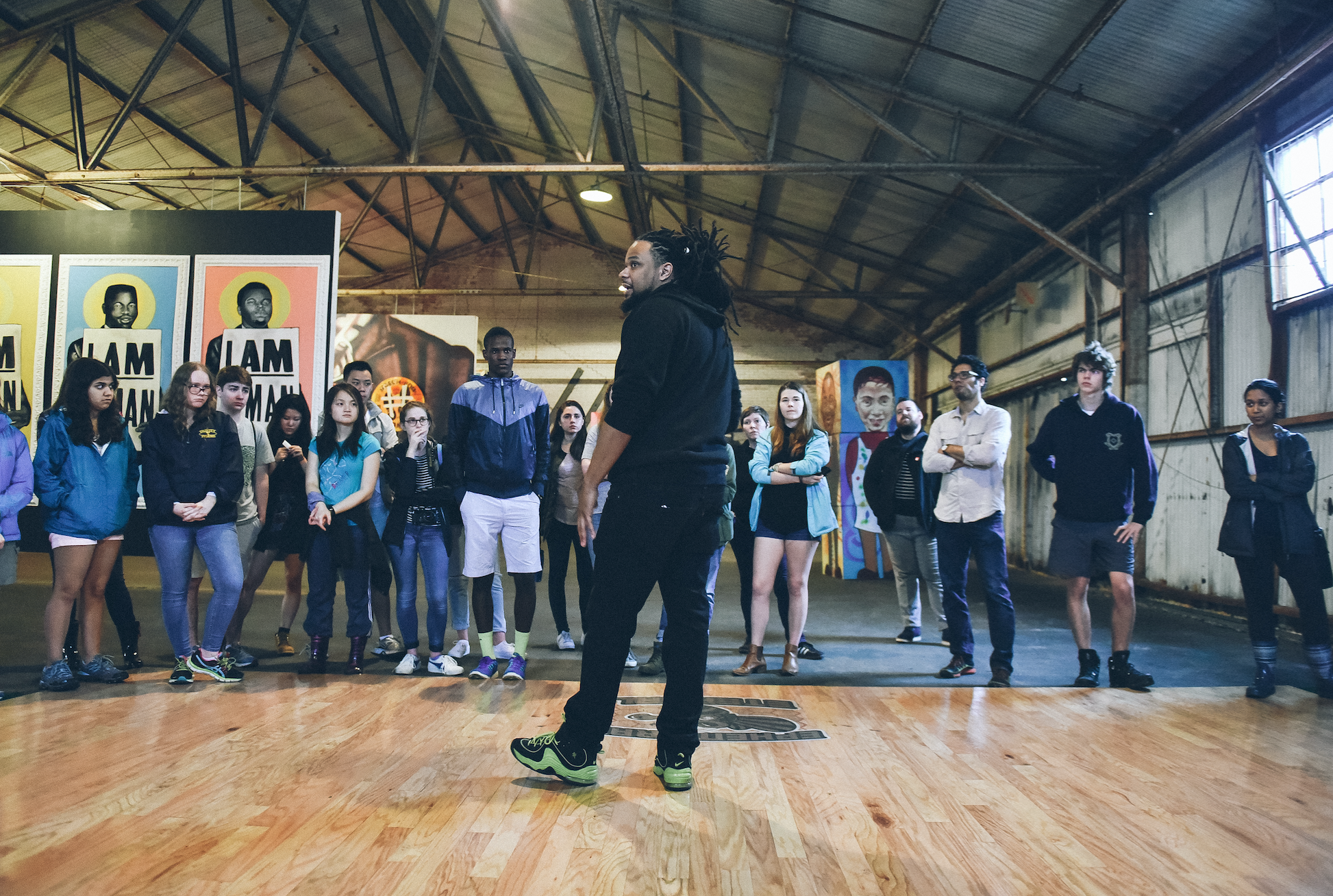 StudioBE School Tours
Studio BE offers school tours that provide young scholars with engaging and critical conversation around prominent historical figures and how they have influenced our lives today. We have an amazing team of docents, including main artist Brandan "BMIKE" Odums, who carefully guide students and explain every piece within the exhibit. All ages are welcomed!
Interested in a tour?
Please complete the form below